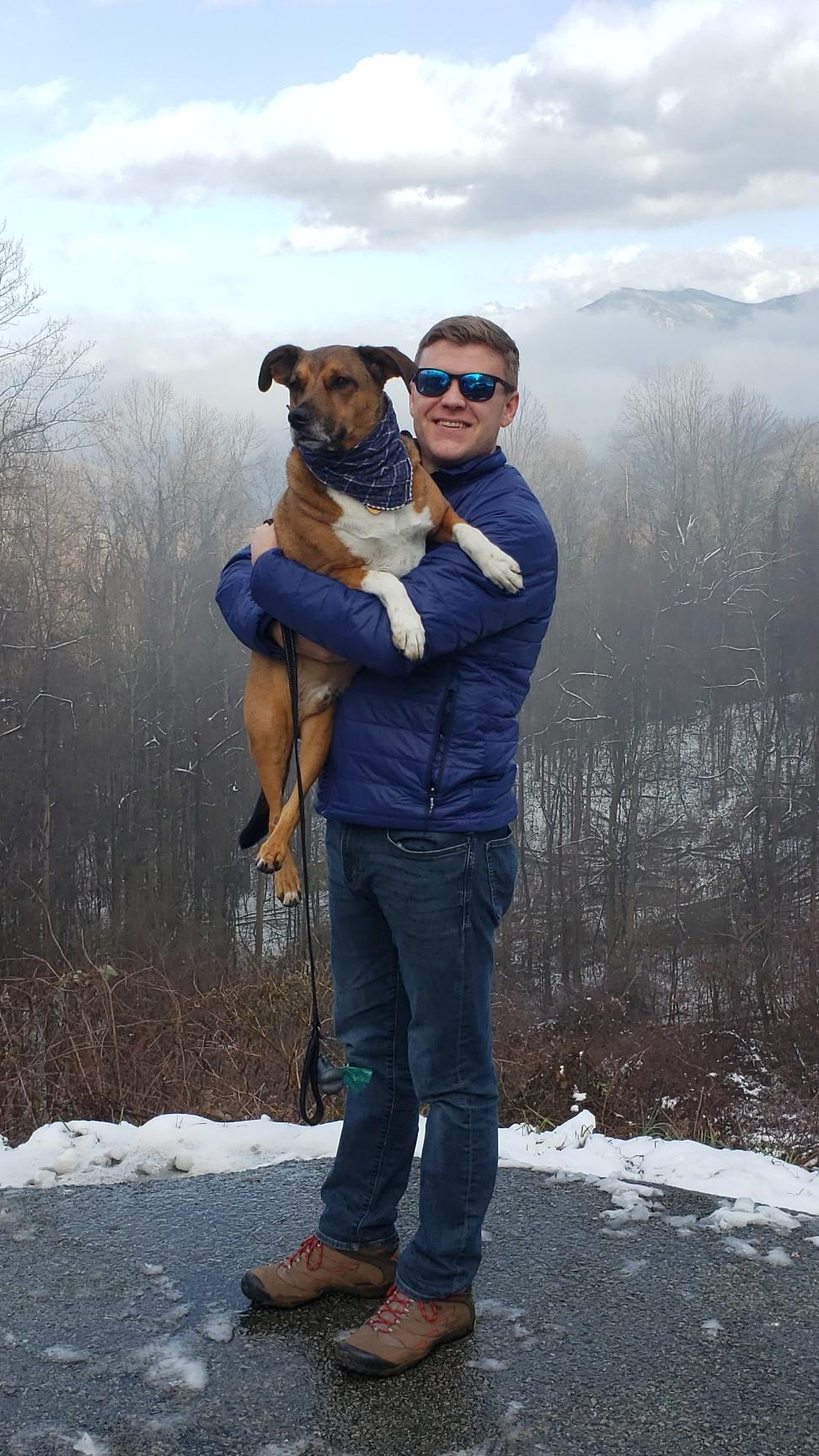 We are pleased to introduce Nathaniel Abbott, who joins our Department as Educational Program Manager.
Please join us in welcoming him aboard!
To get to know Nathaniel a bit better, we asked him a few questions.
Where are you from?
I'm originally from Ohio. My family moved around a lot when I was a kid so I don't call any specific state home (but I do consider Tennessee my favorite). In no specific order, I have lived in Ohio, Alabama, North Carolina, New Jersey, Texas, Tennessee, South Carolina, and Connecticut. While I do prefer the southern culture, I see myself in Connecticut for the foreseeable future because I love what I do here at UConn.
Where did you go to school?
I received my B.S. from Southern Adventist University in Film Production with an emphasis in business. I had originally been enthralled with the entertainment industry and worked on television commercials and promotional content before realizing I wanted more than it could offer. So I decided to obtain my M.A. in Organizational Leadership from Concordia University Chicago and have been working towards my goal of program manager ever since.
How long have you worked at UConn?
I started working at UConn in March 2020 while still living in Alabama. I moved here in June during Connecticut's lockdown which was quite the transition. But I have been working in the business and educational industries for the past 13 years.
What do you enjoy doing in your free time?
General free time is enjoyed on the couch with my dog, Renly, reading a good Mitch Rapp or Jack Reacher novel—perhaps even watching Westworld season 1 for the 10th time. I also appreciate the satisfaction I get from my home improvement projects. My vacations generally consists of going south to Alabama to visit family or the Smokey Mountains which is my go-to spot. There's nothing like Gatlinburg, TN in the northeast but I certainly enjoy the nearby rural mountainous area and am still looking for a favorite weekend camp site.
What do you look forward to in this new position?
I always look forward to the challenge. Doing a great job in support of an office and department requires commitment to both self and team. It's quite the balancing act because work is interesting, challenging, and always changing—it's definitely not for everyone. You certainly benefit from discipline, relationship building, and openness to learning, as they are intrinsic to the profession. While there may be cyclical tasks, the majority of duties vary, as do the people you assist, in an evermoving live pattern that makes no day exactly the same. And while sometimes the day-to-day pressures with deadlines looming and random department requests may stack up to make a normal person go crazy, that's where the balancing act and love for the job shines because I'm excited to be a part of something that isn't just a "business-as-usual" role.