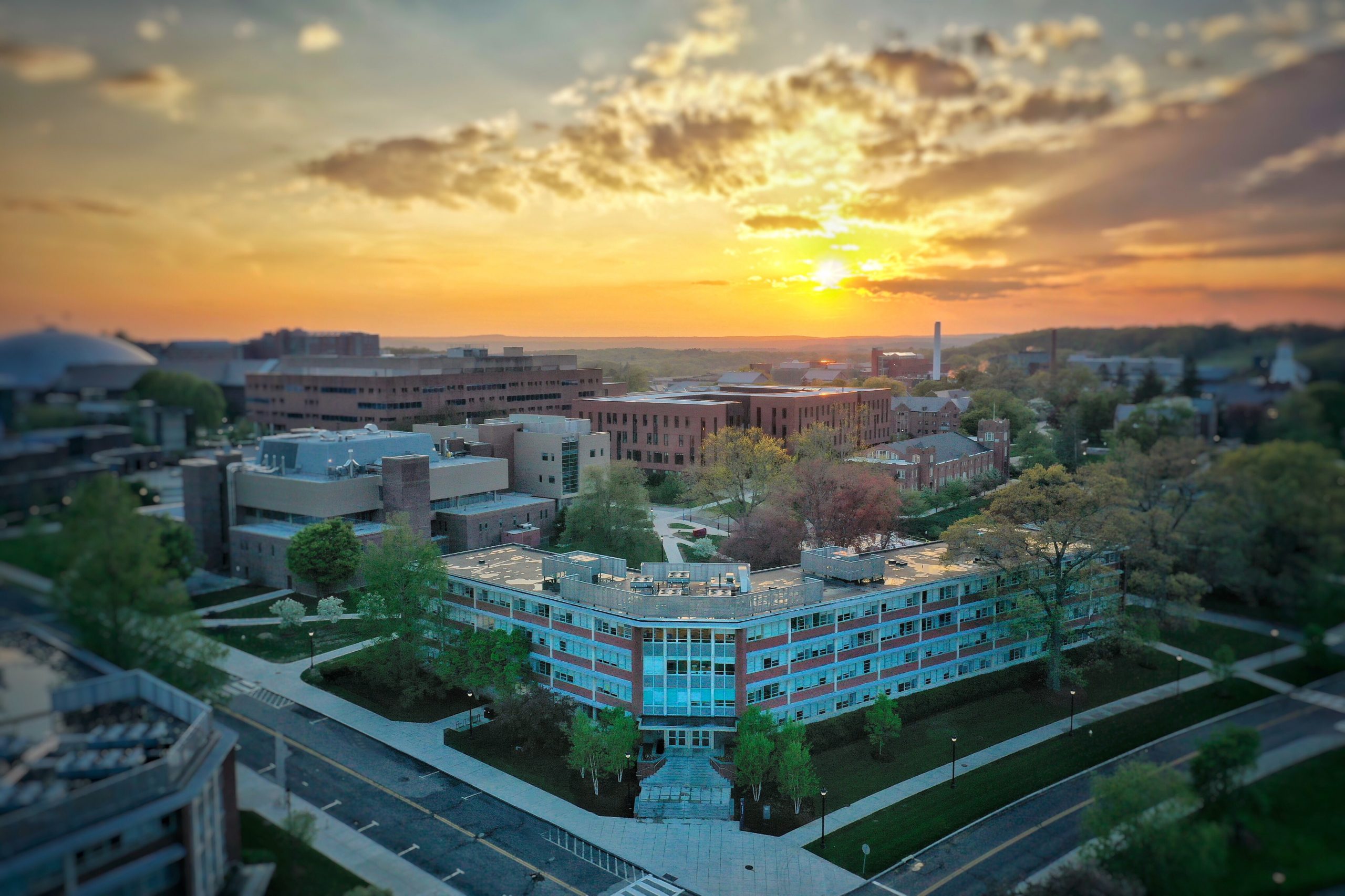 The UConn Department of Mathematics is a center of excellence for mathematics education, offering a Ph.D. and two MS degree programs.
Located at one of the top public research universities in the U.S., the Department is home to more than 60 faculty members who are experts in a range of subfields, including actuarial science, algebra, analysis, geometry, logic, number theory, probability, and mathematics education.
Plan your future. Follow your dreams.
It is impossible to be a mathematician without being a poet in soul.
— Sofia Kovalevskaya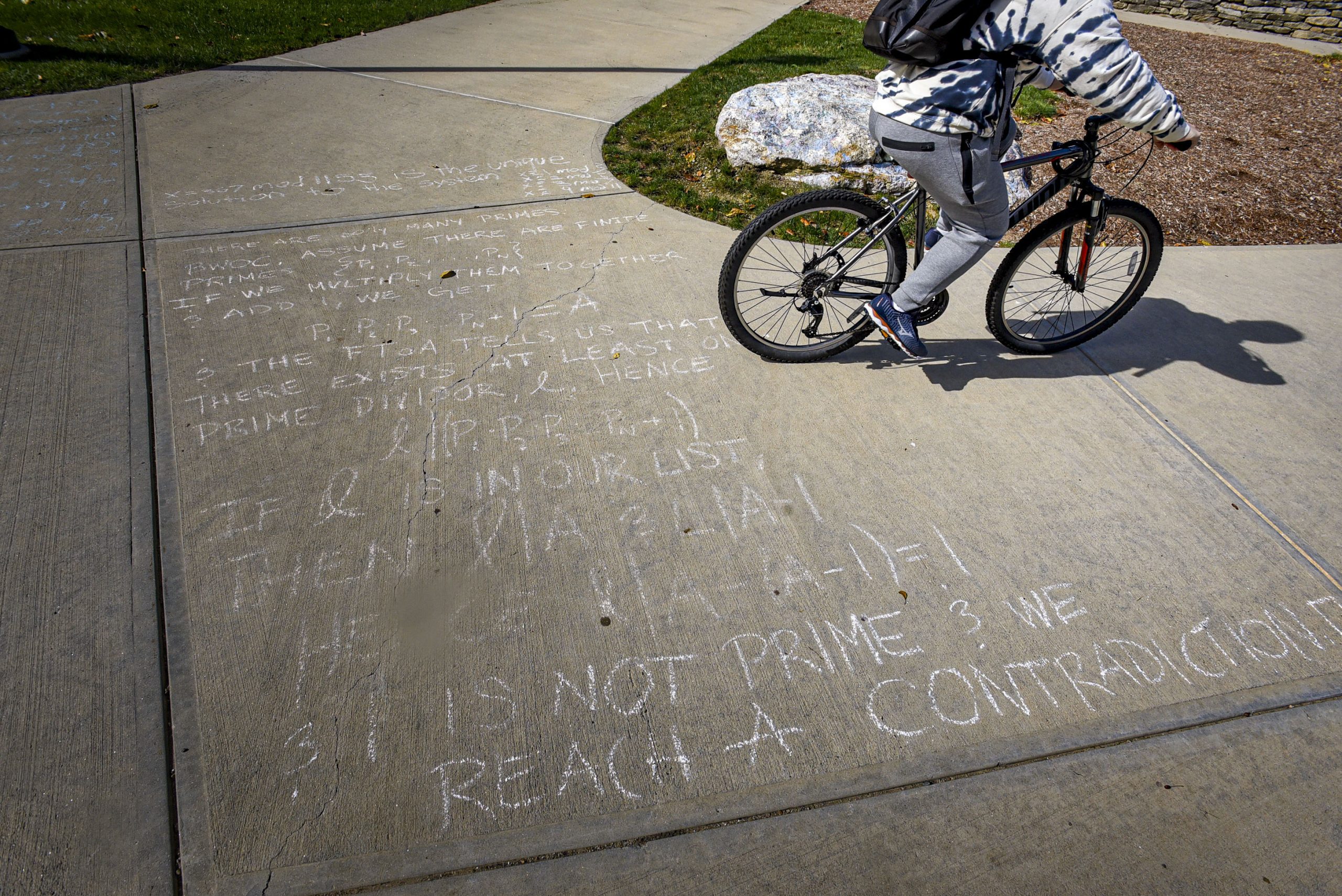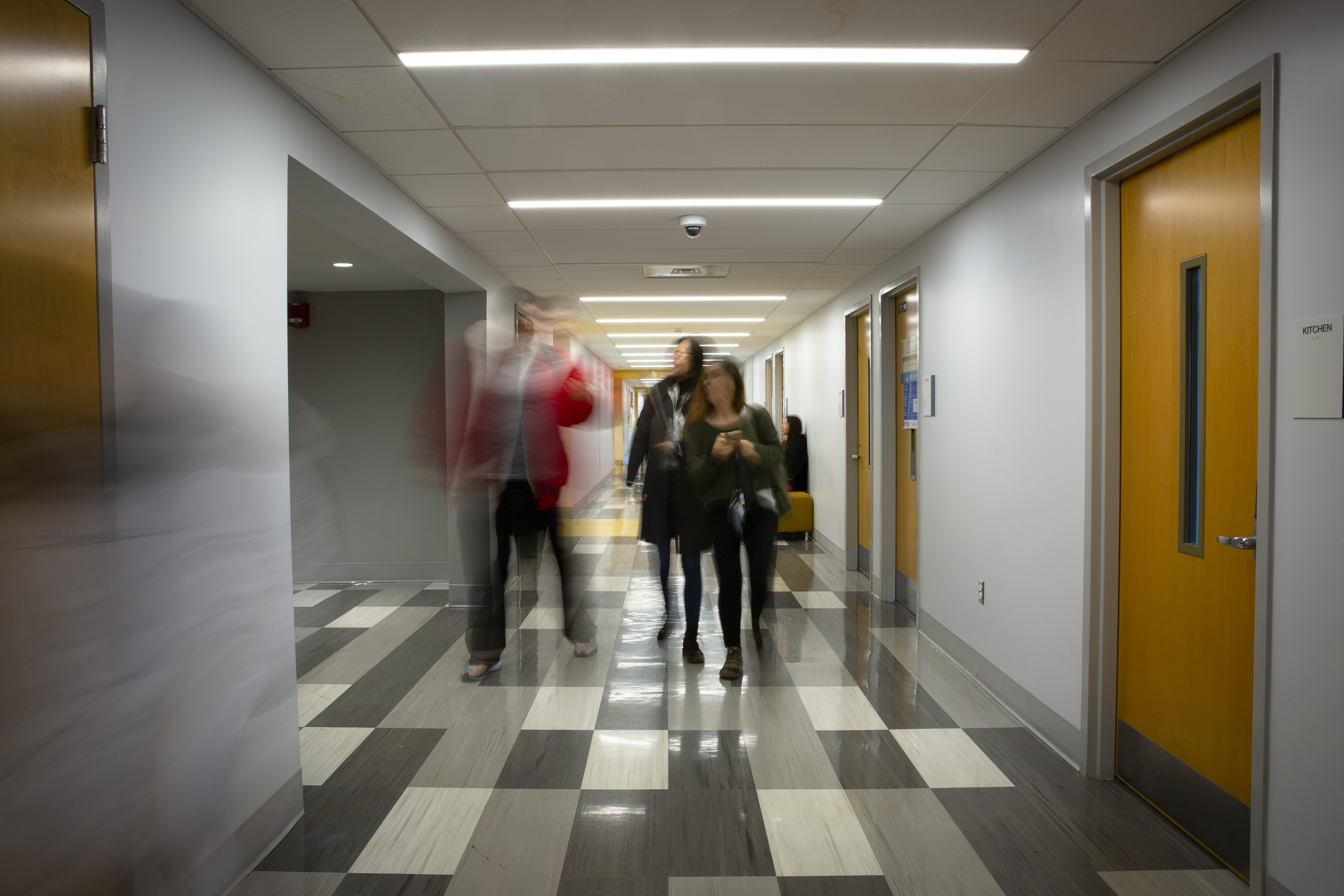 What We Offer
✔ Wide range of research areas and world-class faculty.
✔ Supportive student-run TA network and mentor program.
✔ Friendly atmosphere, welcoming and inclusive environment.
✔ Professional development in both research and teaching methods.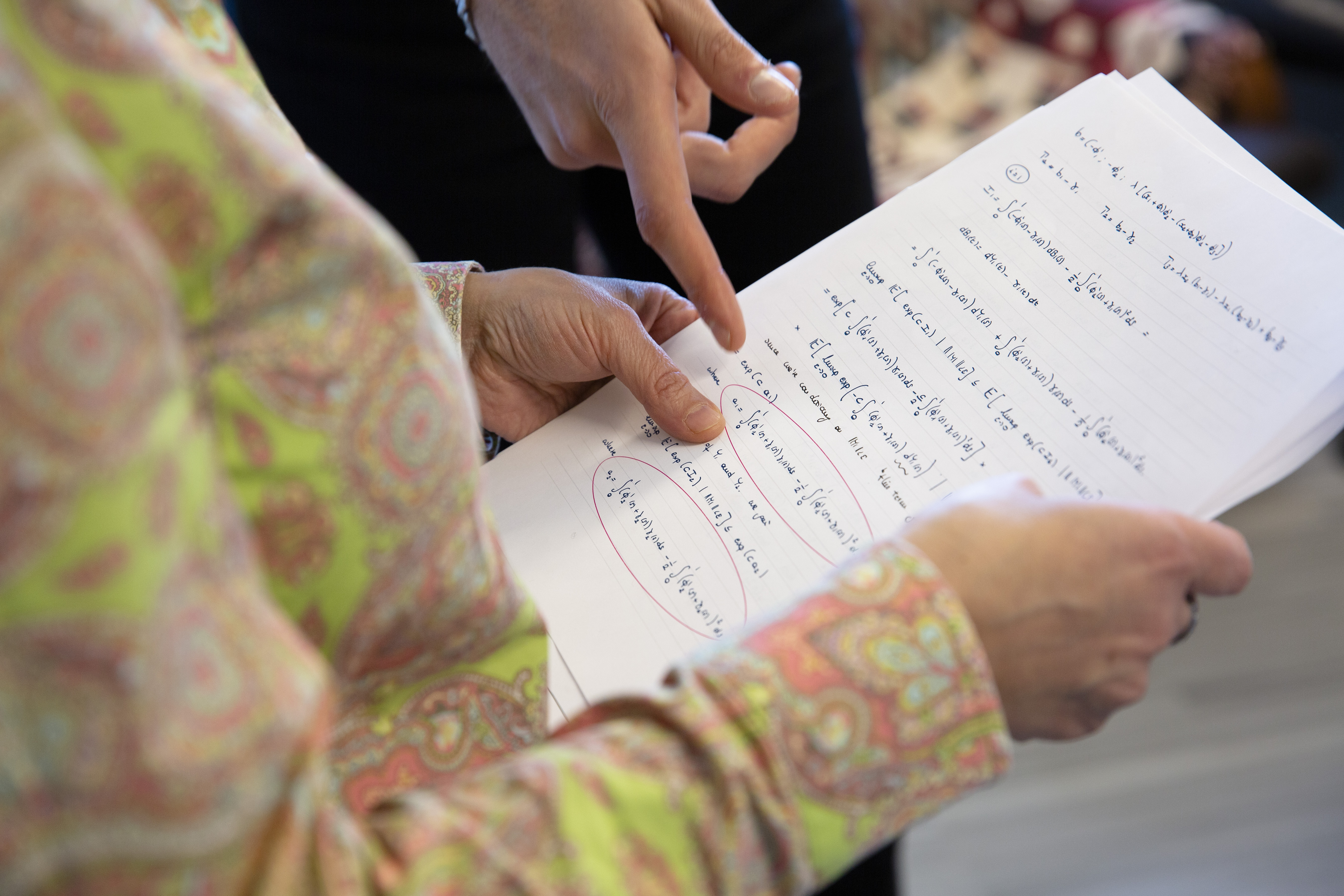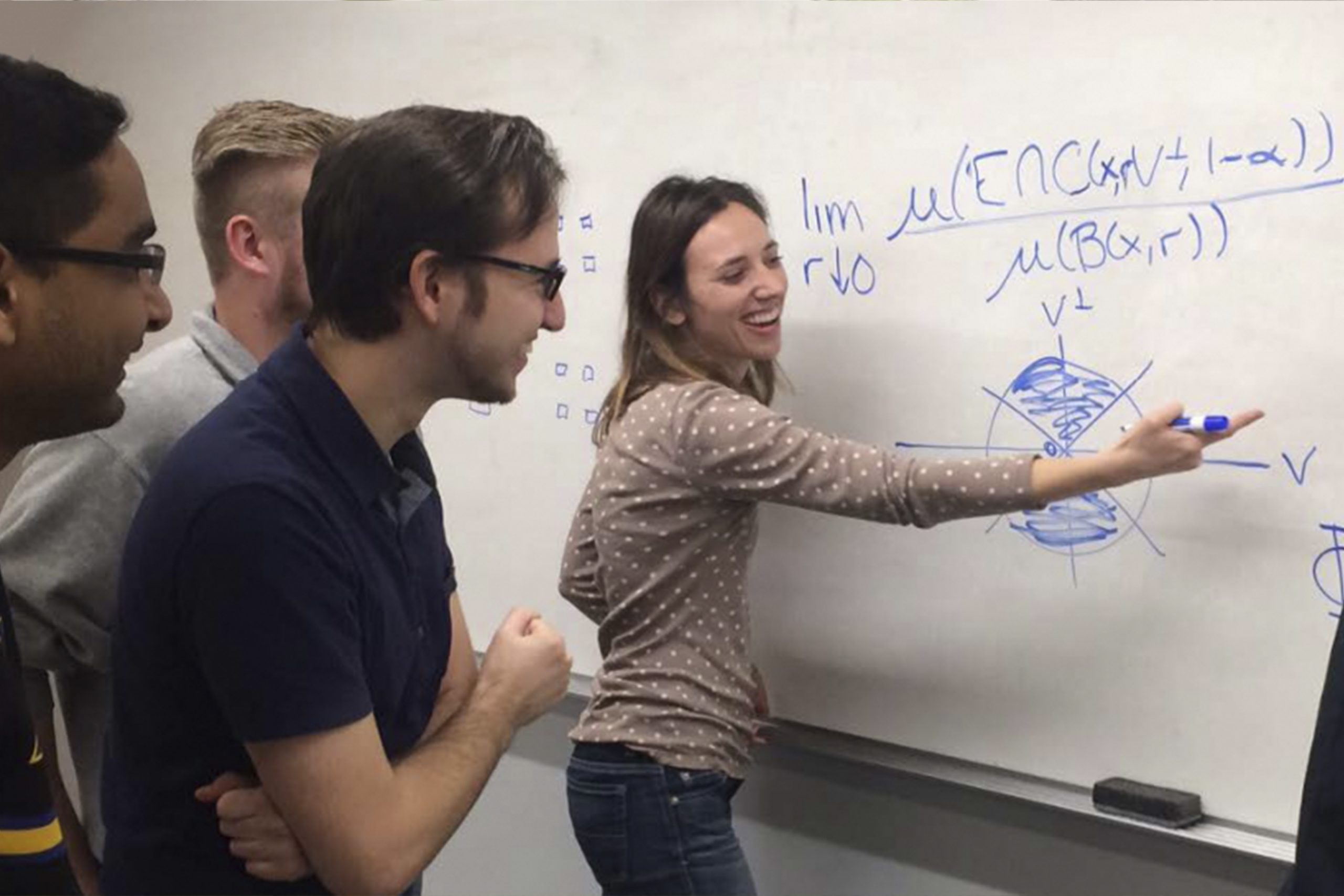 Proven Outcomes
Recent Ph.D. alumni obtained postdoctoral appointments at institutions such as Purdue University, UC Santa Barbara, University of Maryland, Simon Fraser University, Colorado State University, University of New Mexico, University of Southern California, and Brown University.
Departmental Activities
✔ Publishing by faculty and graduate students (articles, books, surveys, and videos).
✔ Grad student and department-wide social events.
The Department of Mathematics at the University of Connecticut provides a welcoming and inclusive environment for all our students, faculty and staff, so that all feel appreciated, valued and respected. We are committed to increasing diversity in all facets of the department, including underrepresented groups. We encourage and appreciate different perspectives and expertise from each and every individual, which promotes collaboration and enriches the entire department.